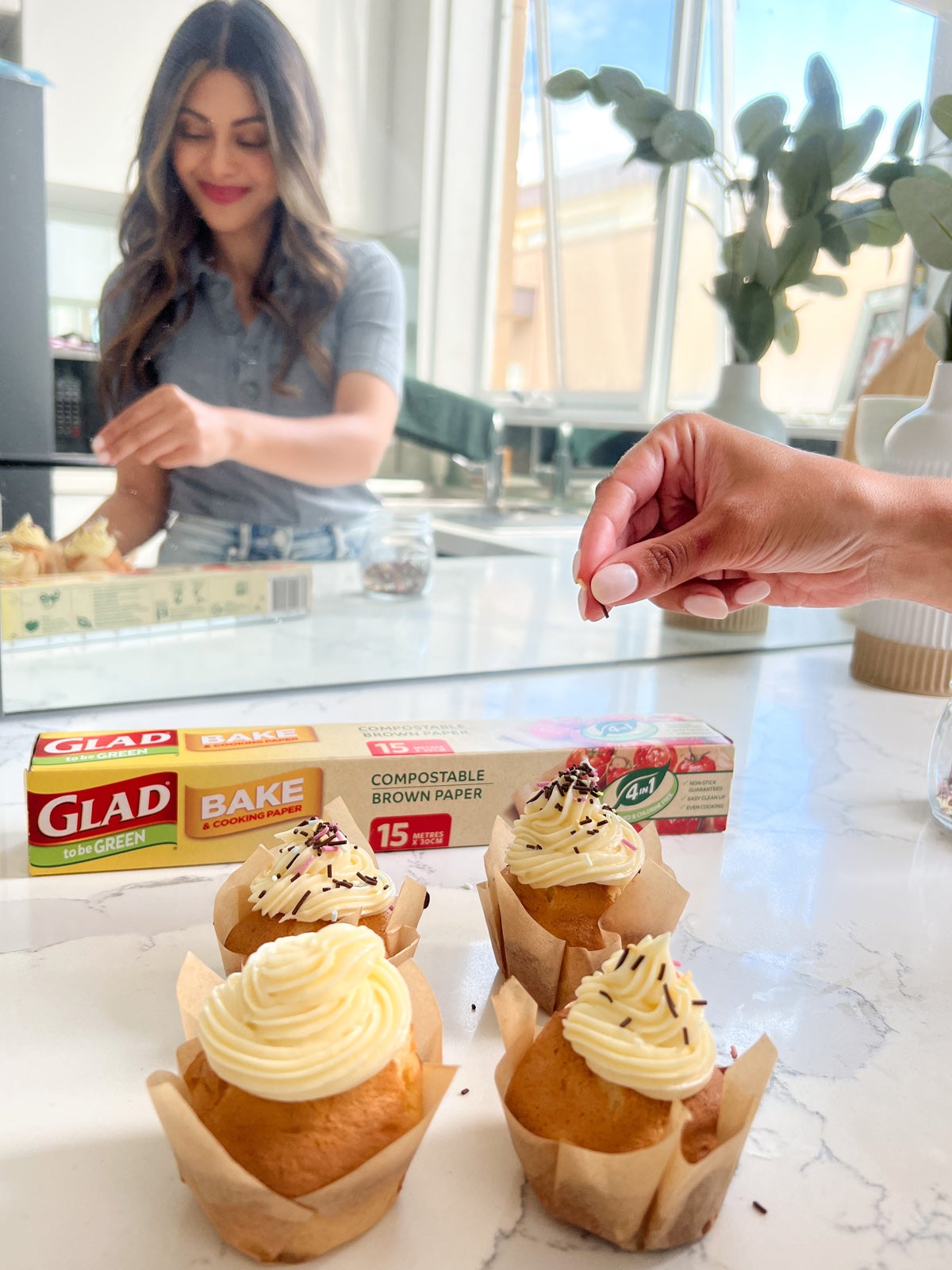 Becoming a Green Shopper
Chantel Mila is sharing her tips for making more sustainable decisions when you shop!
Aussies are now making conscious decisions when they shop in an effort to live more eco-friendly lifestyles.
But, there is still a lot of confusion around what the terms and logos on their labels actually mean.
This can lead to confusion at many points, from trying to make eco-friendly purchases to what to do with unwanted or used items.
From the weekly grocery shop to lifetime investments, organisation expert and hack queen, Chantel Mila, is sharing her tips for making more sustainable decisions when you shop!
1. Use what you have
It's so easy for items to get lost in your fridge or pantry, only for you to find multiple jars months later and well past their expiry date. Right before your next grocery shop, quickly clean out your fridge and pantry to make sure you don't double up on items.
This way, you can see what's expiring and buy ingredients to match those older items to use them up in your next meal. This is a great habit to get into to save money during your grocery shop, and also keeps your kitchen clean and tidy.
This method can also be used outside the kitchen when you're shopping for things like clothing to avoid cluttering your house and saving storage space.
2. Make simple swaps
Look at simple switches you can make in your everyday life and choose products that have a positive impact on the environment! This can be as small as taking reusable cutlery with you when travelling, washing and reusing your sandwich bags or using products that can be composted after use.
Glad to be Green® Compostable Bake Paper is sustainably sourced, certified compostable bake paper that can be used when cooking and baking food or as a great alternative to cupcake liners – they also help you divert waste from landfill.
For a better option for your waste disposal, Glad to be Green® 95% Recycled Plastic Bags have the trusted strength of Glad® to hold rubbish on its way to landfill
3. Stick to your list
If you struggle with going into a store for one thing and end up leaving with half a dozen other items you picked up along the way, you are not alone. The best thing to do in this situation is write out a list – whether simply on your phone or physically putting pen to paper.
Specials and discounts can be tempting, but don't let them lure you in. Stick to your list strictly. You'll save money all while saving unwanted items from landing in your bin.
And whatever you do, don't grocery shop on an empty stomach!
4. Bring your own bags
People have been bringing their own reusable bags when grocery shopping for years now, but it is still a very easy thing to forget.
Keep your reusable shopping bags somewhere handy, like by your front door or in the back of your car, so you'll always have them on hand when you leave the house.
Compact, foldable bags can also be kept in your handbag, backpack or the pocket of your go-to jacket for any last minute purchases.
5. Lean in
Sharing is caring, from sharing bulk groceries to passing around appliances and kitchen gadgets.
Consider buying grocery items in bulk to divide and share among friends, family or just a kind neighbour. This avoids multiple trips to the store for the same item while also minimising the use of unnecessary packaging.
Appliances and other household items that you only use periodically can also be shared. In my family, we have one soup maker and sushi roller that we all share, passing it between houses as needed.
6. Buy second hand
By buying second hand, you're extending the life of another otherwise unwanted item and helping it avoid landfill.
Next time you visit your local op shop or vintage store, make sure to check out their homewares section! There are also plenty of online marketplaces across social media and mobile apps to help you find what you're after.
Not only can you find some quality pieces, they will also be unique to your home. This includes not just clothing, but also furniture, toys, kitchenware and more.
And when you're ready to say goodbye to something, you can repeat the cycle by donating it or selling it to someone else in need.