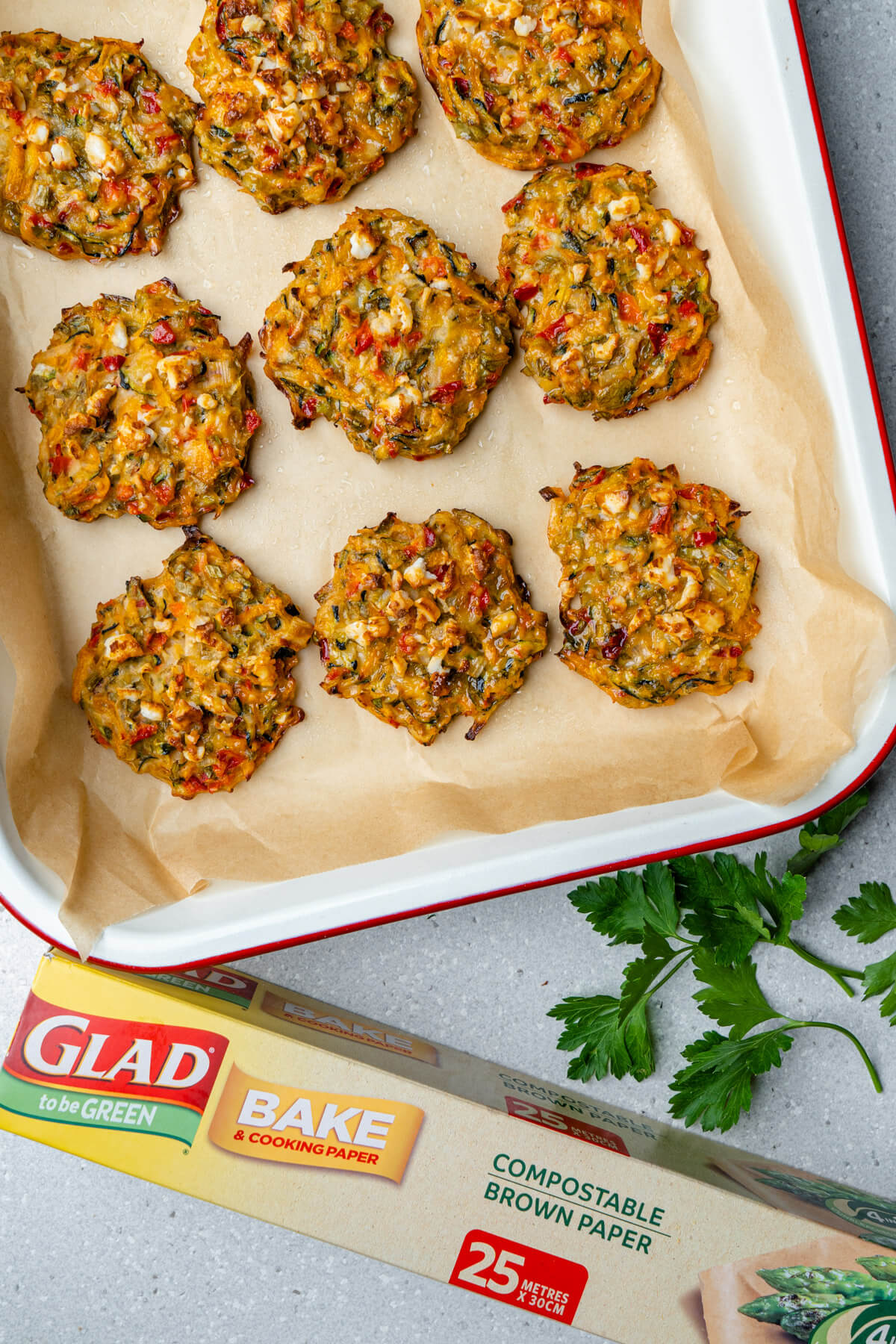 Getting the most out of your leftovers
With Glad to be Green® Compostable Bake Paper
Around 50% of the rubbish Aussies put in their everyday mixed waste bin is organic food waste. While composting continues to grow in popularity, there will always be barriers. You could be unsure of where to even start, be put off by the smell, or maybe don't have the space or time to invest in a good composting routine.
Luckily, there are also plenty of ways to use up your food scraps and leftovers before getting ready to compost them!
Keep on reading to learn some of TikTok star Cooking with Ayeh's favourite ways to turn fridge food scraps into something delicious!
1. Freeze Fruits
Freezing fruits such as berries, kiwi fruits, mangos and even bananas is a great way to preserve them when they are starting to soften – just slice, place them in Glad to be Green® 50% Plant Based Reseal Sandwich Bags, and store in the freezer!
You can then make delicious smoothies or frozen treats with them. This is a perfect way to use up fruits that may not be fresh enough to eat on their own, and it also helps prevent food waste. Any scraps you have left, like banana and mango skins or strawberry tops, can then be composted.
2. Fritters with Leftover Veggies
Instead of throwing away veggies that are laying around in your fridge and may not be fresh enough to use in salads or other dishes, you can make delicious healthy fritters. It's also a great way to use up any one off vegetables that don't make a meal of their own!
Grate the vegetables and make a batter with flour, eggs and your go-to herbs and spices. Rather than frying the fritters, bake them using Glad to be Green® Compostable Baking Paper on a baking tray. They make for the perfect snack at home and are a good way to get more veggies into your diet with also an easy clean up.
3. Yoghurt Bark
If you have a tub of yoghurt that hasn't been eaten and is getting close to expiry, don't throw it away! Instead, turn it into a healthy
and delicious snack by making yoghurt bark. Simply mix the yoghurt with honey and vanilla extract and pour onto a lined baking tray. Add your favourite toppings such as granola, nuts, seeds, or fruits then freeze. Break it up into smaller pieces for the perfect healthy snack.
4. Frittata and Egg Muffins
Frittata is a versatile dish that can help you use up leftover veggies. You can either use raw vegetables or even leftover vegetables from last night's dinner. Simply chop up the veggies and combine with some beaten eggs. You can also add cheese, herbs, or any other ingredients that you have on hand.
Cook in an oven dish or a muffin tin to make savoury egg muffins. It's a great way to get creative with your cooking, plus any veggie scraps or eggshells can be composted using Glad to be Green® Compostable Kitchen Caddy Liners.
5. Bread Pudding
We've all been there, that loaf of bread that you were so excited to eat is now stale.  So give it new life by making bread pudding!
This is a delicious and comforting snack or dessert that's perfect for using up leftover bread.
Tear the stale bread into small pieces and mix with eggs, milk, sweetener, and cinnamon. Bake the mixture in an oven dish until it's golden brown and crispy on top. Serve it with a dollop of yoghurt and some fresh fruits to keep it healthy!