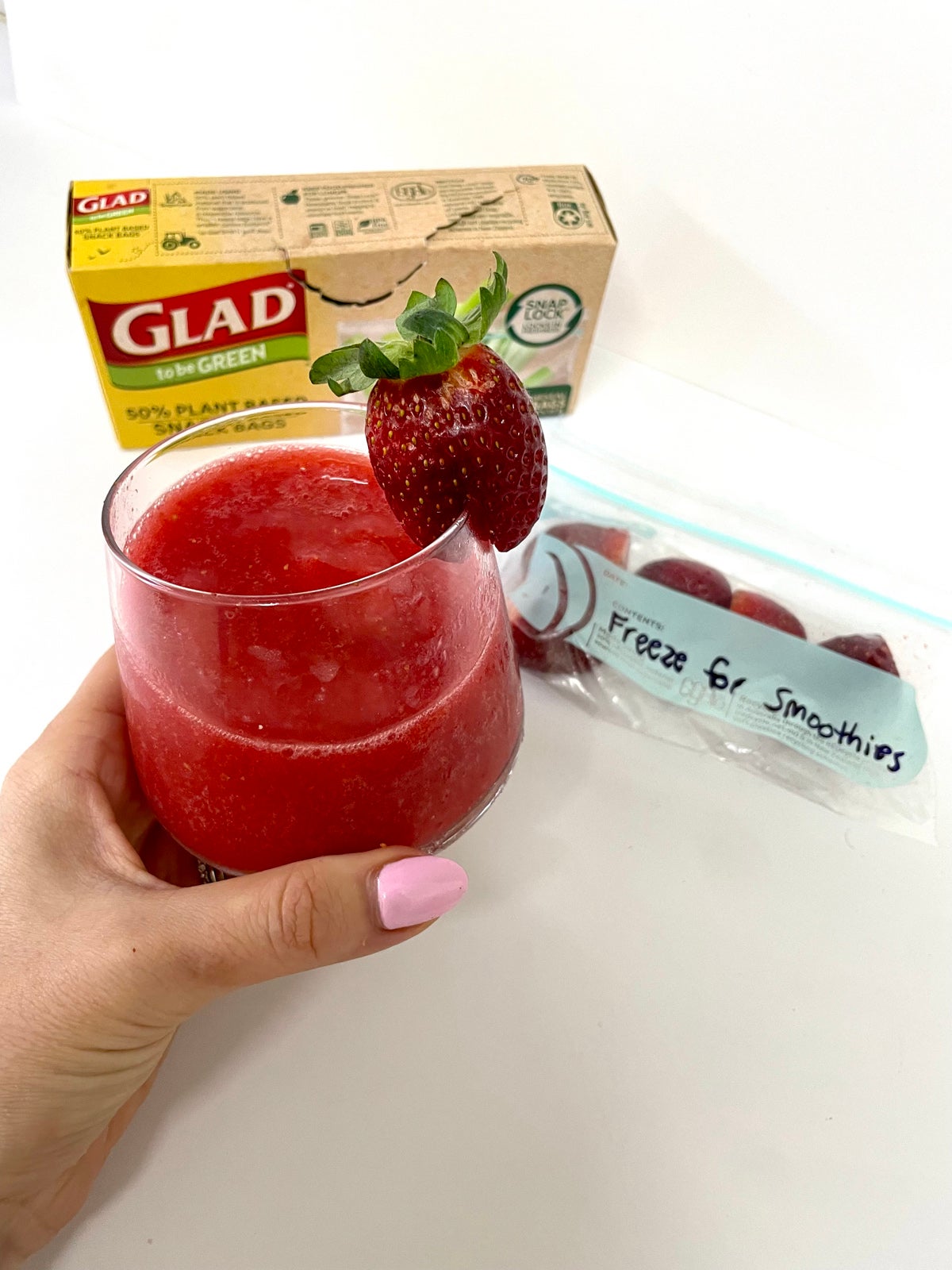 Kid-Friendly Hacks to Reduce Food Waste
Get the kids involved and teach them about sustainable practices in the kitchen
Who doesn't love bringing the family together with a home-cooked meal. Better yet, why not get the kids involved and teach them about sustainable practices along the way.
Whether it is freezing fruit for smoothies or using left-over vegetables in a quiche, there are plenty of ways you can avoid food wastage as a family.
To assist with educating your kids, TikTok star, Food Platter Mum has shared 5 hacks to consider implementing in your home.
1. Freeze Fruit
Whether it's muffins, pies or bars, frozen fruit is the perfect sweet addition to your favourite baking recipe. Simply preserve the fruit that's starting to seem unpalatable or not being used by placing it in a Glad to be Green® 50% Plant Based Reseal Sandwich Bag and into your freezer. One great advantage of frozen fruit is that it doesn't even need to be defrosted before use – it will simply thaw on its own.
2. Junior Chef
To encourage your kids to assist you in the kitchen, let them be involved, after all, they're more likely to eat what they've cooked themselves. While helping with kid-friendly tasks, make sure you take the opportunity to educate them about different food and its origins – as they'll be less likely to waste food if they understand more about where it comes from. Most importantly, have fun and cherish the quality time with your little ones.
3. Maximise Left-Over Vegetables
It's no secret that eating the food we buy is a win-win – not only for the environment but for our back pocket. Which raises the question, "what can we do with left-over dinners that aren't going to be consumed as is?". Well, an ingenious but often overlooked recipe that accommodates whatever food you have in your fridge, is a quiche!
Whether the leftovers are roasted, fried, steamed, boiled or baked, they will still work well in a quiche. Simply combine your chosen ingredients with milk and eggs, line a baking tray with Glad to be Green® Compostable Bake Paper, pour the wet mixture into the pie crust and pop it into the oven. Before you know it, you've got a dinner full of vegetables and protein that the whole family can enjoy!
4. Avoid Pre-Dinner Snacking
Is it just me or are kids always 'hungry' right before dinner is served? There's nothing more infuriating than sitting down for dinner you've just spent the last hour preparing to then have your kids eat one bite before announcing that they're full… on cheese and crackers!
To ensure your little ones are eating a nourishing and well-portioned meal as well as reducing the risk of food waste – avoid pre-dinner snacking at all costs – with kids myself, I completely acknowledge that this can be easier said than done at times!
5. Meal plan, together as a family!
Creating a weekly meal plan not only reduces food waste, but ensures busy families are eating mindfully – saving time, money and the environment. This is an activity that the entire family can participate in.
During the weekend, have a discussion to design the week's menu – while doing so, allow the kids to have a say in what they'd like to eat and come to an agreement as a family in a fun and creative way. As the kids have more choice and independence in choosing what they'd like to eat, they are more likely to eat it!