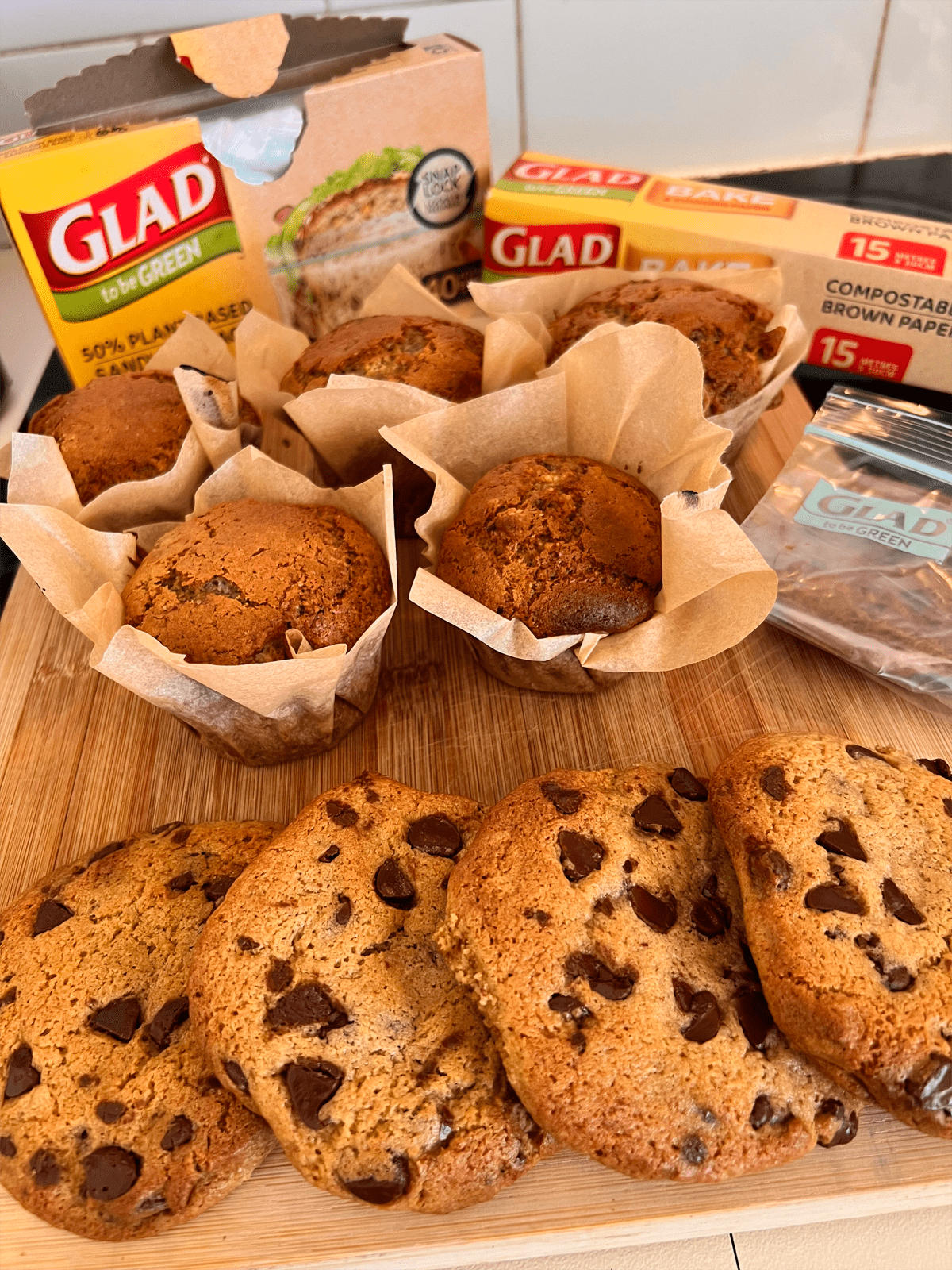 Tips for zero-waste lunch boxes
Best tips from TikTok star Jen Hanlon for reducing food waste, the perfect school lunchbox.
With the kids at school all day, Aussie parents once again have to think about healthy school lunch box ideas. Ones that kids will actually eat, that won't break the bank, or create unnecessary waste.
This isn't always easy to do. Within Australia, 7.6 million tonnes of food is lost or wasted every year, with Aussie households accounting for a majority of food waste (2.46 million tonnes). This costs each Aussie household $2,000 to $2,500 per year on average1!
Luckily, school lunch boxes are the perfect way to use up leftovers and other items in your fridge and pantry.
To start the school year off right, Aussie TikTok star Jen Hanlon is here to share her best tips for reducing food waste all while preparing the perfect school lunchbox.
1. Upgrade your lunchbox
Whether you're trying to keep hot things hot and cold things cold, or just trying to avoid a soggy sandwich, separating all the different delicious food in your lunchbox is a must.
Upgrading your lunchbox is a simple change, but makes the biggest difference when trying to reduce waste in the home. You can find lunch boxes with built-in compartments (like Japanese bento style boxes) at every price point, or get your hands on separate smaller containers, dividers and liners to make use of what you already have at home.
This no more questioning the kids why they didn't bring their sandwich bags home!
You can even find sealed and insulated containers to keep hot (or cold) meals at the perfect temperature. And, if you want to treat your kids, colourful toothpicks and cutlery are available to bring some colour to your child's lunch and get them excited for each snack.
2. Wrap it up
We've all been there – there are some delicious leftovers in the fridge, but it's just not enough to make a meal on its own. Rather than letting it go to waste, why not grab your favourite bread wraps and create a whole new meal?
From butter chicken and rice to the last chicken tender and some salad, wraps are a great alternative to a meal you might normally need to reheat and worry about children bringing home the cutlery.
Store them using Glad to be Green® 50% Plant Based Reseal Sandwich Bags to keep them fresh in a pinch. Made using a renewable material, sugarcane, these bags replace a portion of fossil fuel plastic with bio-based plastic and are recyclable.
3. Air Fryer Magic
Tomatoes are one of the worst culprits for going to waste and sitting in the fridge for way too long (plus, the mess they leave behind is never fun to clean up). From cherry tomatoes to juicy romas, make a delicious and easy pasta sauce in no time by popping them in an air fryer.
Add a little oil, salt and pepper – and garlic if you have some on hand – and bake until blistered. You can even add just a pinch of brown sugar to balance out the acidity.
Once they're baked and slightly cooled, blitz in a food processor, add some chicken stock and some thickened cream or coconut cream and you've got yourself a delicious sauce ready for pasta bake or spaghetti bolognese!
Sauces like this freeze and thaw really well, saving money in your wallet and food in landfill. And by making your pasta sauce at home, you know you're providing your little ones with the nutrients they need.
4. Repurpose your rice
Rice is one of the most versatile ingredients in your kitchen so the next time you have leftovers, get creative! Rather than a sandwich, savoury muffins are a fun way to spice up a school lunchbox and make sure kids have a nutritious meal throughout the day.
Grate some cheese, carrot and zucchini and add some bacon for extra flavour to create frittata-style muffins perfect for filling little tummies. For a more traditional muffin, just add a little flour. You can even use Glad to be Green® Compostable Bake Paper as muffin liners in a pinch by cutting the paper into small squares and placing in your muffin tin!
These little wonder muffins can be stored frozen in Glad to be Green® 50% Plant Based Reseal Sandwich Bags and can be pulled out in the morning to be thawed just in time for school lunch!
Reducing food waste is an important step in reducing our carbon footprints and doesn't need to be boring. Getting creative with your leftovers and the sometimes random ingredients in your fridge and pantry is a win-win – not only are you helping the planet one food scrap at a time, you're saving money too!