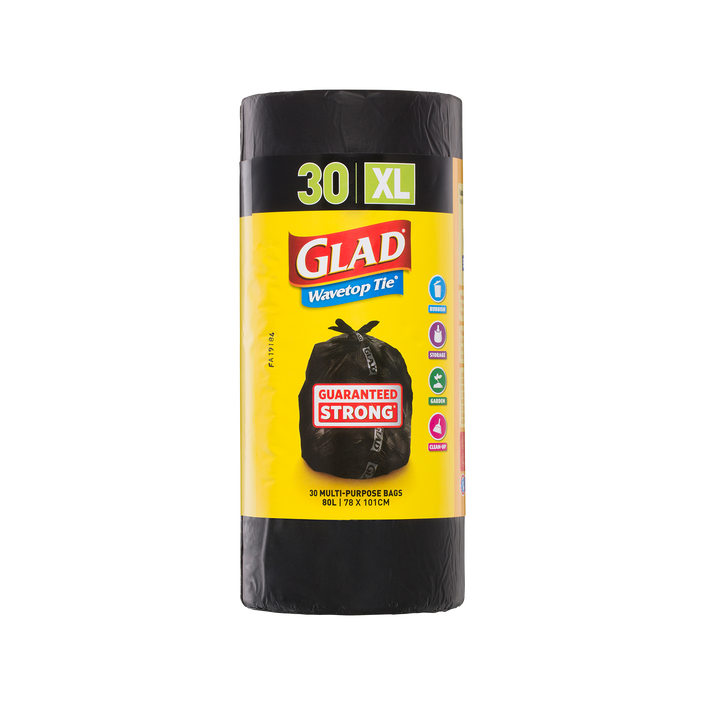 Waste Disposal
Glad® Wavetop Tie® Garbage Bags
Size:
Extra Large 80L 30pk
Easy tie up and carry out
Glad® Wavetop Tie® Bags are reliably strong and offer a unique 4-way tie system for easy tie up and carry out. The "waves" enable the bags to be closed securely and carried easily, even when they're full. These large black bags are ideal for garden and rubbish clean-ups or for storing children's toys, household appliances and old clothes.
Wavetop Tie®

Multi-Storage

Trusted Reliability and Strength

Great for Garden Clean Ups