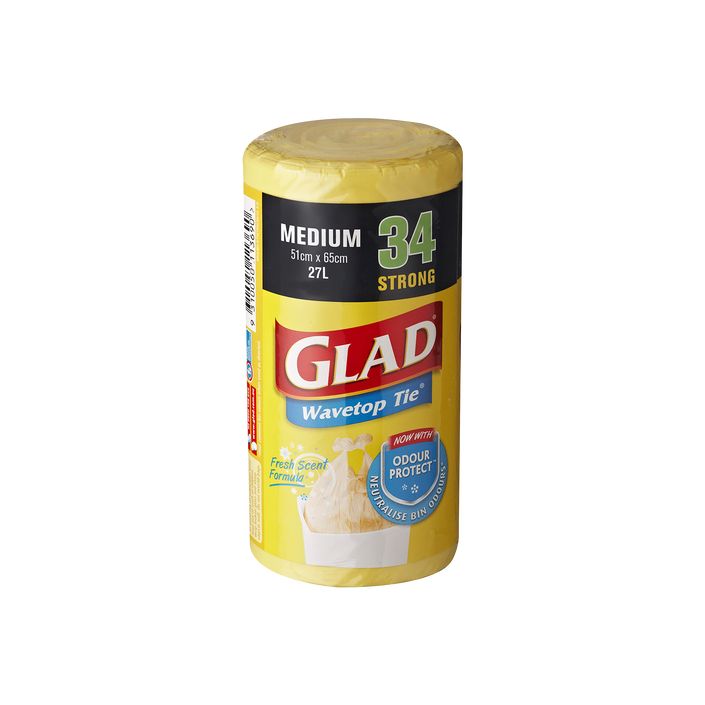 Waste Disposal
Glad® Wavetop Tie® Coloured Kitchen Tidy Bags
Size:
Medium 27L 34pk Yellow
Strong Leak Proof Base
Glad® Wavetop Tie® Coloured bags are reliably strong with a leak proof base and offer a unique 4-way tie system for easy tie up and carry out. The "waves" enable the bags to be closed securely and carried easily, even when they're full. Only Glad® Wavetop Tie® Bags contain the Glad® Odour Protect® Fresh Scent formula, which provides superior odour protection by neutralising bad bin smells.
Leak Proof Base

Odour Protect®

4-Way Tie System

Reliably Strong